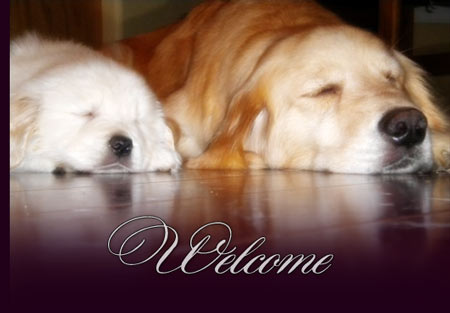 … to our website!  We are glad you stopped by. Feel free to browse around, and enjoy your visit!
Thank you for your interest in Aubridge Goldens! Proudly, we have been active in the breed, primarily in conformation, for over thirty years (initially under the kennel prefix of Robin's). Goldens are a wonderful breed and we have tried diligently to breed to the AKC standard, striving for that perfect Golden! The breed standard can be found either on the AKC website or on the Golden Retriever Club of America's website (also see the AKC and GRCA links on the Resources page).
Within this website you'll find information about our past and present Golden Retrievers and each will have their own page – please find their links listed under our dogs!  Upcoming litter information is also listed under dogs.  And, there is information and resources listed under the Resources page.
For information on upcoming litters, please check the Litters page – see link above.  Please be sure to read the document about our puppy placement process before you consider completing our questionnaire or contacting us!
To assist those of you that are currently searching for a Golden puppy, please take the time to get info from our National club, Golden Retriever Club of America on finding a puppy.
Another breeder has put this video (click on the word video) together to help explain more about our breed's required health clearances, and more detail is also on the www.grca.org website.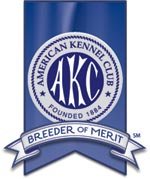 UPDATE – May 2,  2022  –  Getting lots of inquiries of upcoming litters or available puppies.   Please note, we do not keep a waiting list – see our puppy placement process document on the Litters page. Still nothing definite yet for puppy plans in 2022.  It may be possible that we do a breeding in June – and if successful then puppies would potentially be born in August and ready for new homes when they are eight weeks old!  Feel free to check back here in a month or two for any updates! Thank you for your patience and understanding our process!
~~~~~~~~~~~~~~~~~~~~~~~~~~~~~
While 2020 saw very limited dog show activities, Aubridge Goldens is proud to have achieved three new titles, two champions and one grand champion!   and, we also have a new Outstanding Dam – once again five generations of outstanding dams which rreflects beautifully on the great accomplishments the owners have done with their Aubridge goldens!   Thank you all for your hard work and support.  Means the world to us and our small breeding program!
Introducing:
New Champion Aubridge Gorilla My Dreams
New Champion Aubridge You Bet Giraffe BISS PBIS 
New Grand Champion Aubridge She Otter be in Pictures @Longrun JH WCX
New Outstanding Dam Champion Aubridge Mirra Mirra! OD (five generations of Outstanding Dams)
~~~~~~~~~~~~~~~~~~~~~~~~~~~~~~~~~~
~~~~~~~~~~~~~~~~~~~~~~~~~~~~~~~~~~~~~~~~~~~~~~~~
Aubridge Goldens were very busy in 2019! Please check out the dogs and their new titles and accomplishments on the News Page!
Lots of info here about recent research that indicates many dog kibbles (generally grain-free fancy foods) which contain legumes (peas) and potatoes are causing taurine deficient Dilated Cardiomyopathy (DCM).  PLEASE read the links below.   This is beyond scary and DCM can be silent until the dog is going into Congestive Heart Failure or can cause the dog to have heart arrhythmia resulting in immediate death.
Please check directly on the UC Davis website for info on the UC Davis research on dog diet and cardiac disease!  You may be silently killing your dog with the expensive food you are feeding!
And go directly to the FDA website for info on their study!
Please read and share this info!!
""""""""""""""""""""""""""""""""""""""""""""""""""""""""""""""""""
Aubridge Goldens are located in Sacramento, California.